Our Story
The beginning of Itchy Baby Co started with my little boy. For the first year of his life, I was constantly wracked with a sense of failure, guilt and sheer exhaustion. He had serious eczema and I felt nothing out there was going to help.
I felt nobody understood. Not my mum friends, with their happy babies and perfectly smooth skin. When I got home I set to work formulating a long term solution for my little boy - A daily skincare routine, formulated with 100% naturally sourced ingredients.
Now, 8 years later, I realise I wasn't alone. I now know there are thousands of other parents out there just like me. 
Parents who have purchased every product out there, only for them to irritate their little one's sensitive skin. Parents who are constantly looking for a natural option that is gentle whilst moisturising, protecting and nourishing their precious bubs skin. 
Chances are if you've read this far, you're one of those parents. And I want to take you by the hand and tell you:
I know it's hard, but you don't have to do it alone.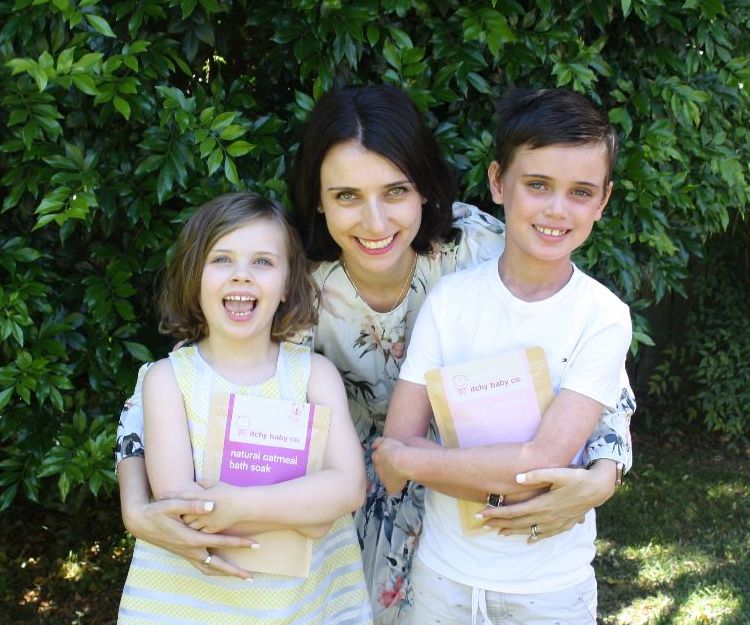 I learnt the importance a daily skincare routine has when it comes to managing sensitive & eczema skin. That's why I developed Itchy Baby Co. not as a set of individual products, but rather a complete skincare solution. Because I have been through it before, I want to share it with you. This brand is more than a product; it's a community. Finding the right skincare solution for your little one can be challenging - but we're here to help each other out and lift each other up. Our products provide all the benefits of targeted treatments but contain none of the nasties. Just extra gentle, all natural and scientifically proven ingredients. We are all trying to get by and do the best we can for our children. And when it comes to your baby's skin, gently does it - every time.
Julia, Founder itchy baby co.
3-step skincare routine
for happy & healthy skin
Kind to the planet
(& your baby's skin!)
Sustainable
Packaging

Animal
Cruelty-free

Reef
Friendly

Ethically Sourced
Ingredients
Here at Itchy Baby Co., we take sustainability seriously - it's a responsibility we all share for our little one's future. That's why we only use sustainably sourced packaging (recycled & recyclable) as well as ethically sourcing our ingredients.
At Itchy Baby Co, we have a commitment to conserve natural resources, reduce carbon emissions and implement sustainable business practices.
Some of the ways we do this are through:
Manufacturing and ingredient sourcing : Regenerative ingredient supply strategy, pesticide-free, marginal land usage, reef-safe sunscreens.
Packaging: Sustainability by design (maximised within therapeutic regulatory requirements) – local, solar powered packaging manufacturing, carbon neutral sourcing, minimal layers, recyclable and recycled plastics, rPET, sugar cane, RedCycle.
Shipping: Minimise freight through production and 3PL close to main customer base, plastic free, recycled, home compostable mailers and boxes.